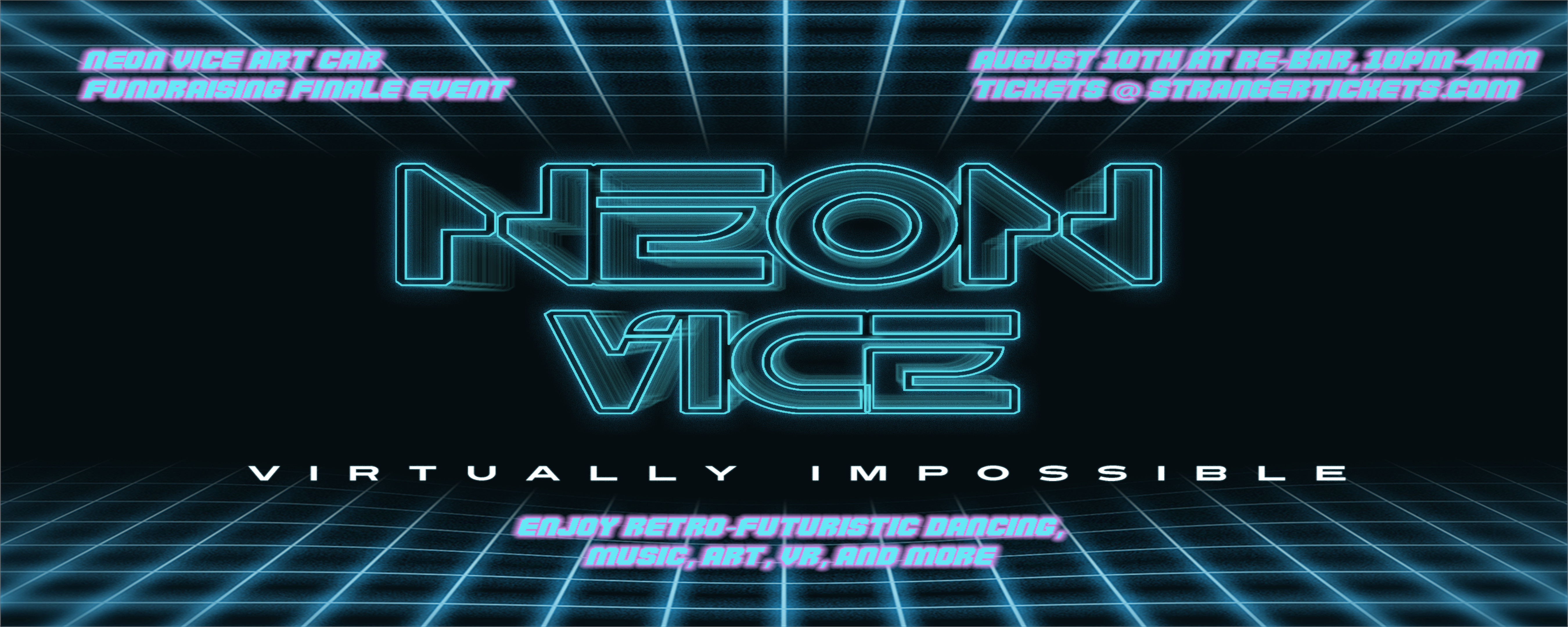 Neon Vice Fundraiser
Sat, Aug 10 at 10pm - Sun, Aug 11 at 4am
Early Bird General Admission
JOIN the crew of the Neon Vice Art Car as we celebrate the finale of our fundraising and fabrication process! We are eager to show off the vehicle, and to entertain and dazzle you with music and art displays in the Neon Vice style.
Recognized local DJ and LIVE performers (Watch our Facebook Event for Lineup Reveals)!
Local digital and visual artists displaying projection mapping, interactive lighting, and more!
Synthwave/80's theme Virtual Reality Station!
Themed drink specials!
Costuming heavily encouraged! Retro-futuristic theme!
Art Car tours on site and Karaoke in the Countach lounge!
Are you a VIP? Do you need special treatment? Check out our fundraising page for NEON VICE <link TBA>!
Neon Vice is a new Art Car built and operated through volunteer efforts and donations in the Seattle area, led by Sylvain Niles and crew. Neon Vice is targeting appearances at Critical NW and Burning Man 2019. The art car is a full size converted school bus shaped into a much larger than life 1989 Lamborghini Countach. It features a cloth frame on which thematic digital artwork will be projected from underneath, achieving a dynamic and engaging shape in the darkness.
Watch the Facebook Event for updates and teasers!