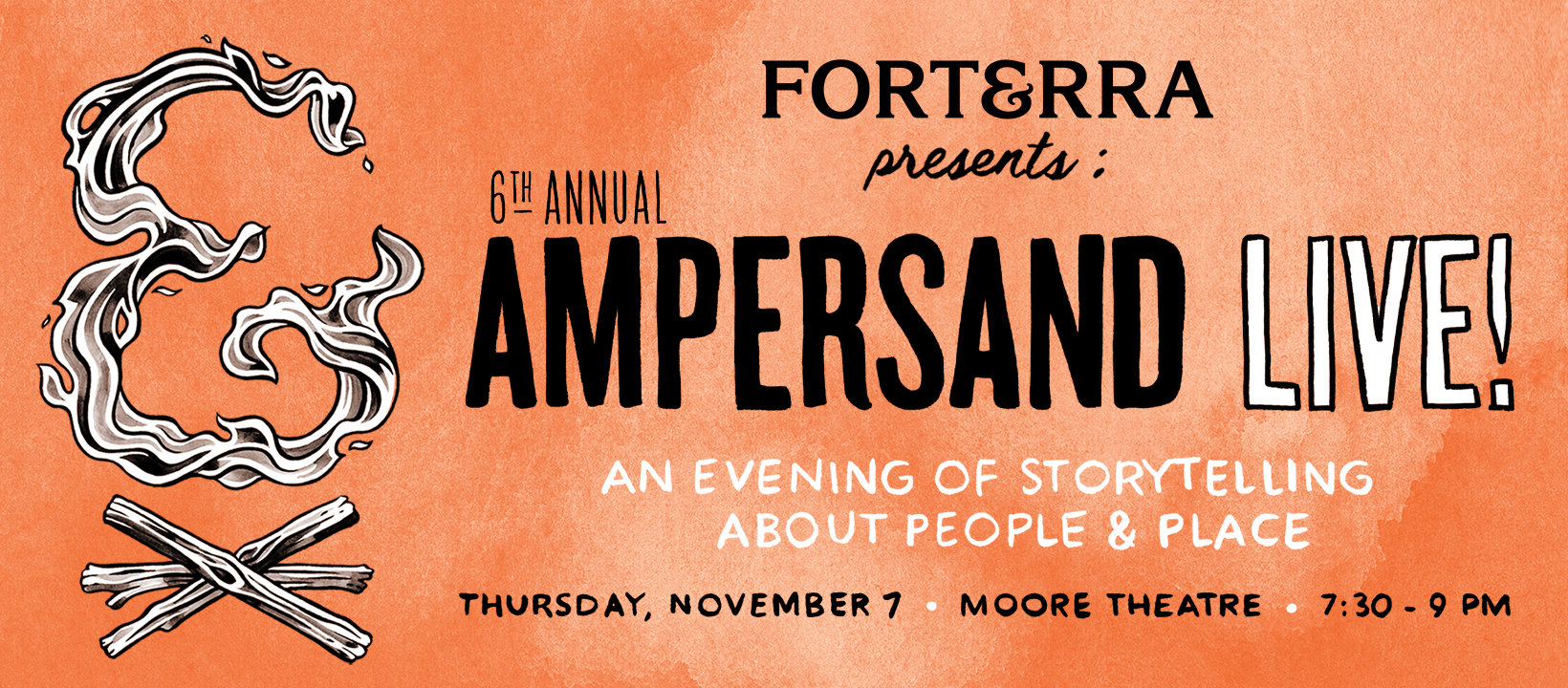 Ampersand Live | 2019
Thu, Nov 7, 2019 at 7:30pm
BECOME A SUPPORTER at $45 or more, and get 3 entry tickets! *You will receive a promo code in your email receipt.
Each fall, Forterra stages Ampersand LIVE, a somewhat edgy, somewhat nerdy, always engaging showcase for a dozen of diverse voices, each with a distinct take on the joys, wonders and worries of life in today's Pacific Northwest. It's a night to revel in the power of nature and the beauty of community; to celebrate our collective progress and grapple with our shared failings; to see and love this special part of the planet with fresh eyes and honest hearts.
MOORE THEATRE:
Doors open | 6:30 PM
Take your seats | 7 PM
Show starts | 7:30 PM

We are excited to announce our stellar lineup of all-local contributors:
Sera Cahoone | Singer/Songwriter
Neil Welch | Saxophonist
Natalie Mutter | Dancer
Whitney Mongé | Singer/Songwriter
Dakota Camacho | Multi-Disciplinary Artist
Judy Twedt | Climate Scientist
Greg Lundgren | Museum of Museums
Inye Wokoma | Visual Artist
Shin Yu Pai | Poet
Anna Brones | Illustrator/Author
Tamara Power-Drutis | Storyteller
Jeffrey Veregge | Artist/Designer
Stefan Gruber | Animator
Paul Chiyokten Wagner | Musician
Black Stax | Musical Duo
---
Interested in sponsoring? Take a look at our sponsorship levels here and contact us at events@forterra.org with any questions you may have.