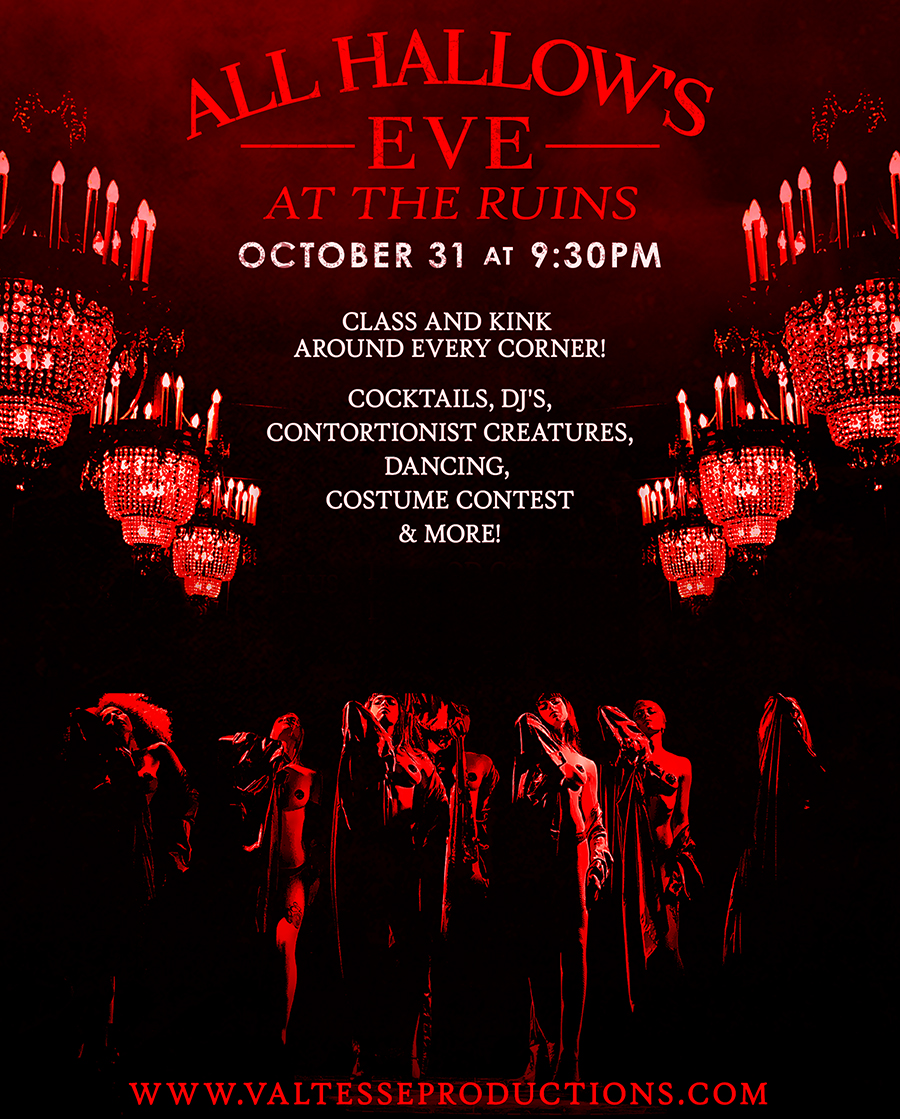 VALTESSE All Hallow's Eve Party!
Thu, Oct 31, 2019 at 9:30pm
YOU ARE INVITED to the most decadent Halloween party in the city! Step inside the walls of The Ruins - an indulgent palace (hidden inside a warehouse) where gold drips from the walls..and so does the blood.. The Ruins opens its doors on Halloween night to host a debaucherous evening of music, dancing, drinks, and performance. Experience a seance circle, peep show, shibari stage, contortionists, pole artists, tarot, and of course the infamous Valtesse Blood Lounge. Witness performances by Seattle drag icons Arson Nicki and Bosco, vogue by the gorgeous House of Monet, seductive musical talent by TezaTalks, a candle-lit peep show by the one-and-only Toxic, cutting-edge boylesque by Portland's own glamazon duo Izohnny, burlesque by the goddess herself, Ms. Briq House, and more!
FALL IS FOR THE FREAKS!
Doors open at 9:30pm.