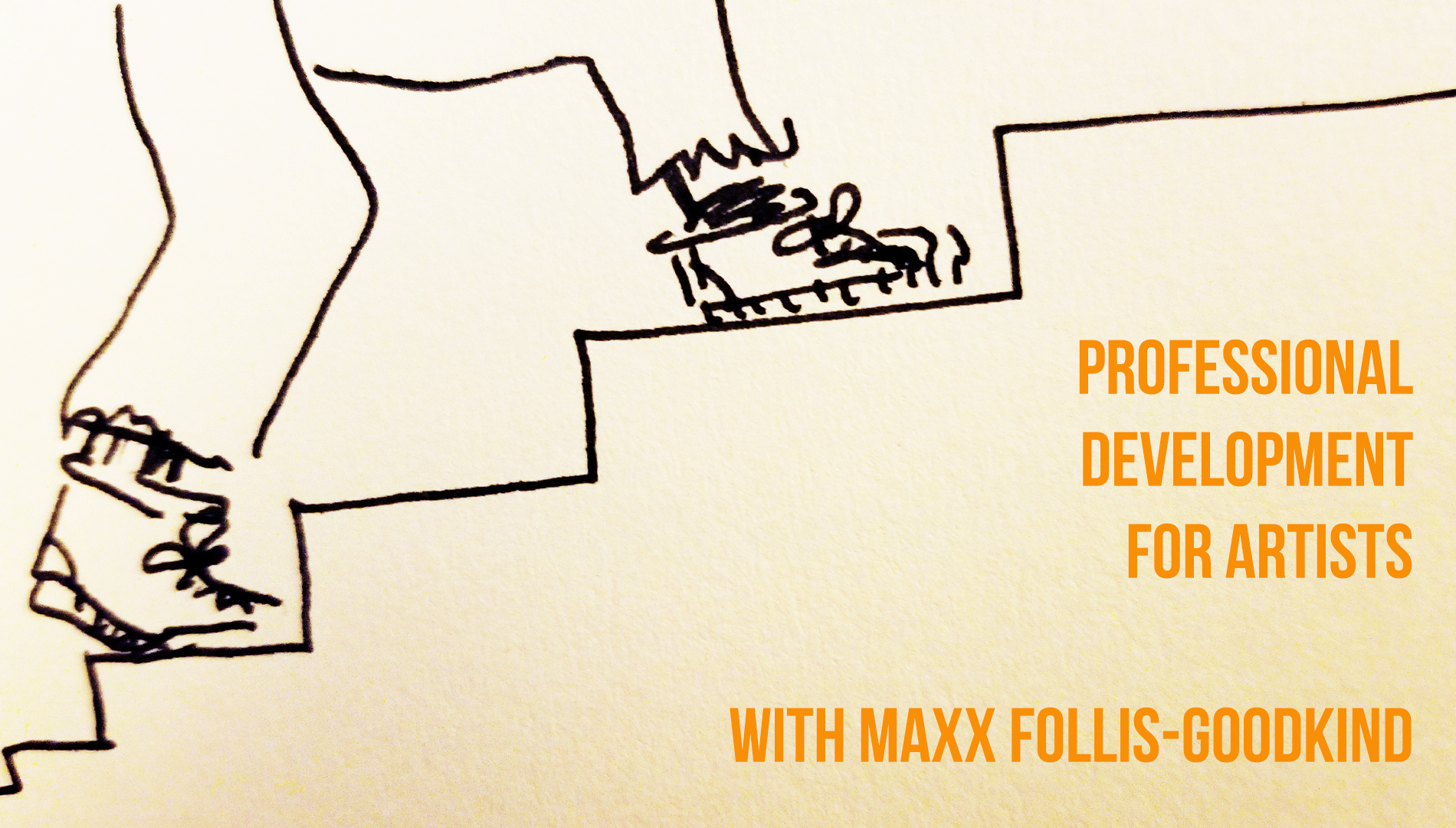 Professional Develop for Artists
Sat, Nov 23, 2019 at 10am
2 Day Workshop
November 23rd & 24th 10am - 3pm
Come learn about how to take your art career to the next level with our Director, Maxx Follis-Goodkind (Maxx FG Art) - also Program Director of Ballard Night Out.
Two day workshop. Each day we'll meet at 10am, have a lunch break, and go until 3pm. We'll talk until about 2pm and then use the last hour to work on bios, ask questions and give each other ideas.
We'll Cover:
*Business name, artist name, both?
*Business license, do you need it?
*Filing and collecting taxes
*Keeping track of expenses and sales
*Setting up social media
*Setting up website
*Writing a bio
*Logos, taglines, domain names
*Business cards & free promo materials
*Good exposure vs working for free vs spec work vs bad exposure
*Pricing your work
*Calculating material costs
*ROI (Return on Investment)
*Calculating reproduction costs & pricing
*Calculating costs vs profit of shows
*Managing inventory
*Comparison pricing
*Negotiating pricing
*Bulk purchasing, when to do it and when not to
*Packaging your products
*Taking payments & keeping track of them
*When to pay to submit, to show, booth fees
*Street fairs, art fairs, vending logistics
*How to apply to shows and what to expect
*What equipment you'll need for vending and resources
*Kickstarter/Crowdsourcing campaigns, contributing and running them
*Licensing your work
*Copyrights, how to protect yourself
*Getting your work ready to hang
*When to work with a gallery or curator
*Framing your work
*Using mats with your work
*Handing off your art
*Shipping your art
*Everything galleryists and curators hate
*What are galleries and curators looking for
*Making your work stand out
There will be a 45 minute lunch break. You can bring your lunch and use our kitchen/fridge/microwave or you can leave to enjoy lunch at one of the neighboring establishments.
No materials are needed but you'll leave with lots of handouts and information.
This event is a part of Push/Pull Projects.
Push/Pull Projects is powered by Shunpike.
Shunpike is the 501(c)(3) non-profit agency that provides independent arts groups in Washington State with the services, resources, and opportunities they need to forge their own paths to sustainable success.