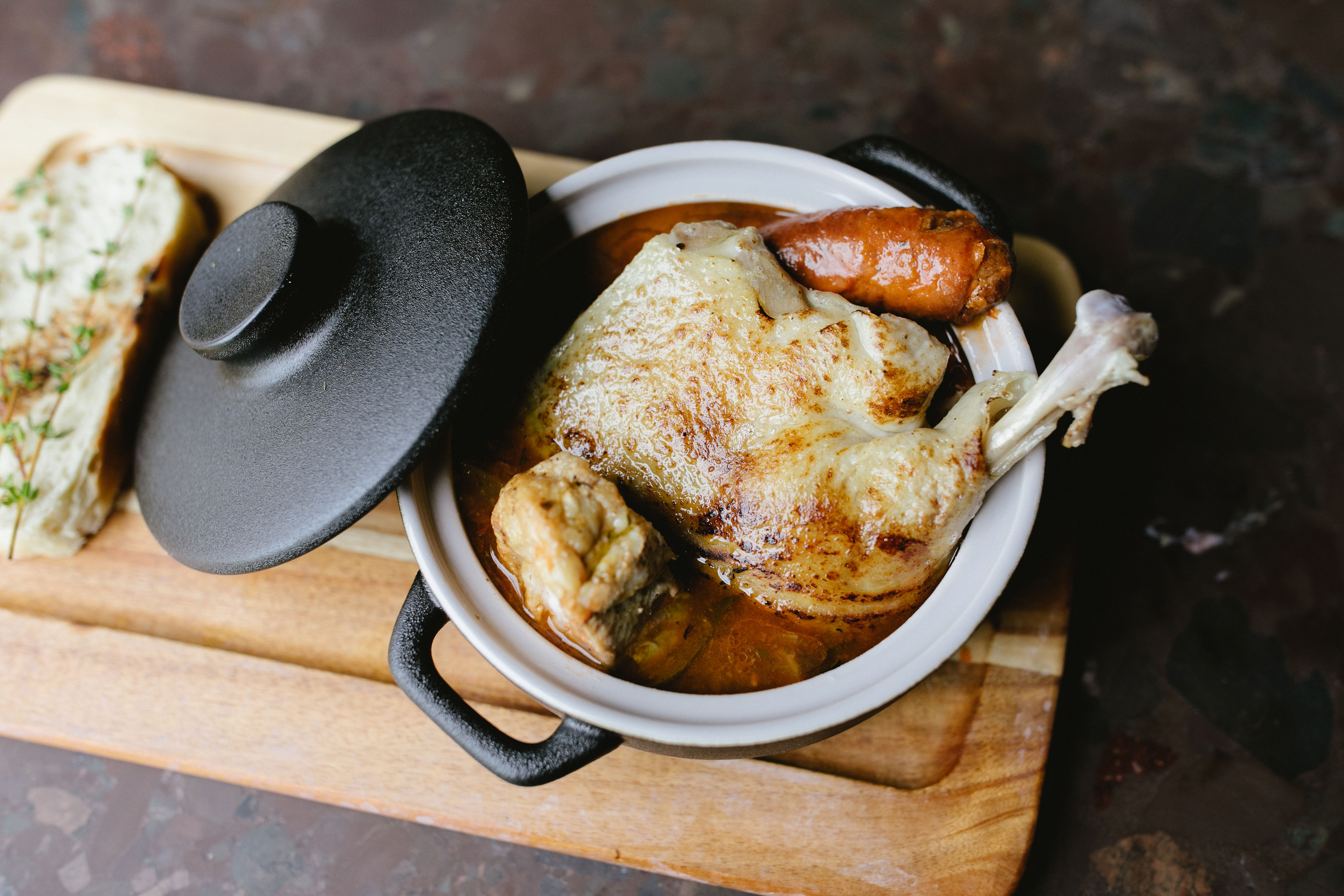 Captain's Dinner - Whiskey


Whiskey Dinner featuring Whidbey Island's Cadeé Distillery + Bell's Farm
Wed, Sep 25, 2019 at 6pm (Pacific)
Chef Eric Truglas, Executive Chef of the Captain Whidbey returns with his first 2020 "limited attendance" dinner series featuring PNW wineries, distilleries and breweries.
Dinner experiences typically held on the last Wednesday of most months and is limited to the first 20 lucky guests.
Reservations/Tickets are required and can be made on this site.
SAMPLE MENU, SUBJECT TO CHANGE
Captain's Whiskey Dinner
Featuring: Cadeé Distillery + Bell's Farm
Wednesday September 25th, 6pm
Limited Seating to 20 Lucky Guests
Amuse Bouche
Chilled Prawns, CW Sage and Sea Bean Tarragon,
Lemon Tartare Sauce & Crostini
Straight Rye Whiskey
1st
Escargot "En Croute" and Foie Gras, Sweet Pickled Cherries
and Parsley Brown Butter,
Mixed Green, Shallots Vinaigrette
Cascadia Port Finished Rye
2nd
Braised Marinated Three Sister Pork Loin, Honey Crisp Apple
Demi-Glace, Bell's Farm Glazed Amarillo Parisa Market Carrot and Garlic New Potato Allegria Yukon Gold
Deceptivus Port Finished Bourbon
Sweet
Brownie "A la Mode, Whidbey Island Vanilla Ice Cream,
Salty Acres Sea Salt Caramel Sauce
Medusa American Whiskey
Mignardise
Coconut Macaron
Chef Eric A Truglas - Maitre Cuisinier de France
$79.00 per person inclusive of tax and gratuity, menu subject to change. Tickets/reservations required
Coming in October:
Wednesday, October 30th - Beer dinner featuring Double Bluff Brewing and Three Sisters Farm