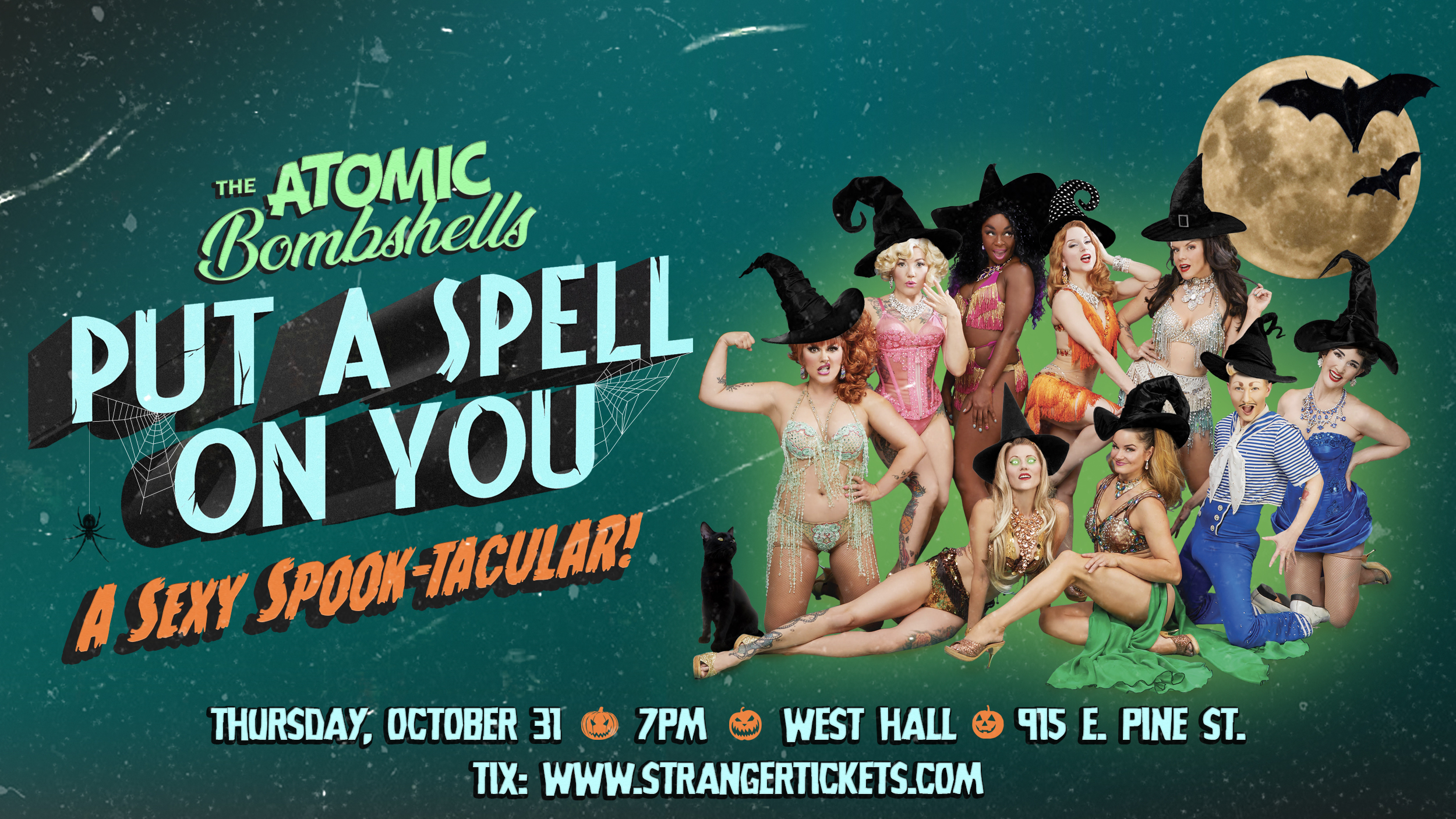 The Atomic Bombshells... PUT A SPELL ON YOU!


A Sexy Spook-tacular!

Online tickets are sold out, but some tickets may still be available at the door. Don't miss The Atomic Bombshells in CREAM! Nov 22 and 23 at The Triple Door! Get your ticket now! https://tickets.thetripledoor.net/eventperformances.asp?evt=1344

Must be the season of the WITCH….Seattle's "most dazzling burlesque troupe"(Seattle Weekly) are cooking up some seriously sexy spooky magic in their glittery cauldron with the debut of a brand new seasonal spectacle: The Atomic Bombshells…PUT A SPELL ON YOU!

Join these award-winning showgirls and boys for things that go BUMP and GRIND in the night….an evening of bewitching burlesque with the campiest vamps in the land! Surprise guest stars and an audience costume contest with hauntingly fabulous prizes make this the most delightfully creepy peep show a ghoul could ask for!

With "choreography that's pristine" (Shanghai Jazz Scene) and "a sheer joy to watch" (HotelsByCity), this October see why "The Atomic Bombshells make stripping an ART!" (Seattle Gay News).

For more info visit www.TheAtomicBombshells.com

AFTER THE SHOW, get your ghoulish groove on with The Atomic Bombshells for:
Century Ballroom's Annual Halloween Disco Dance!
Cover Charge: $15 OR only $10 for Put A Spell On You ticket holders!
DJ Dana Dub
9pm Hustle Lesson (free with cover charge!)
9:30pm-1am dance
21+
Costumes Encouraged!