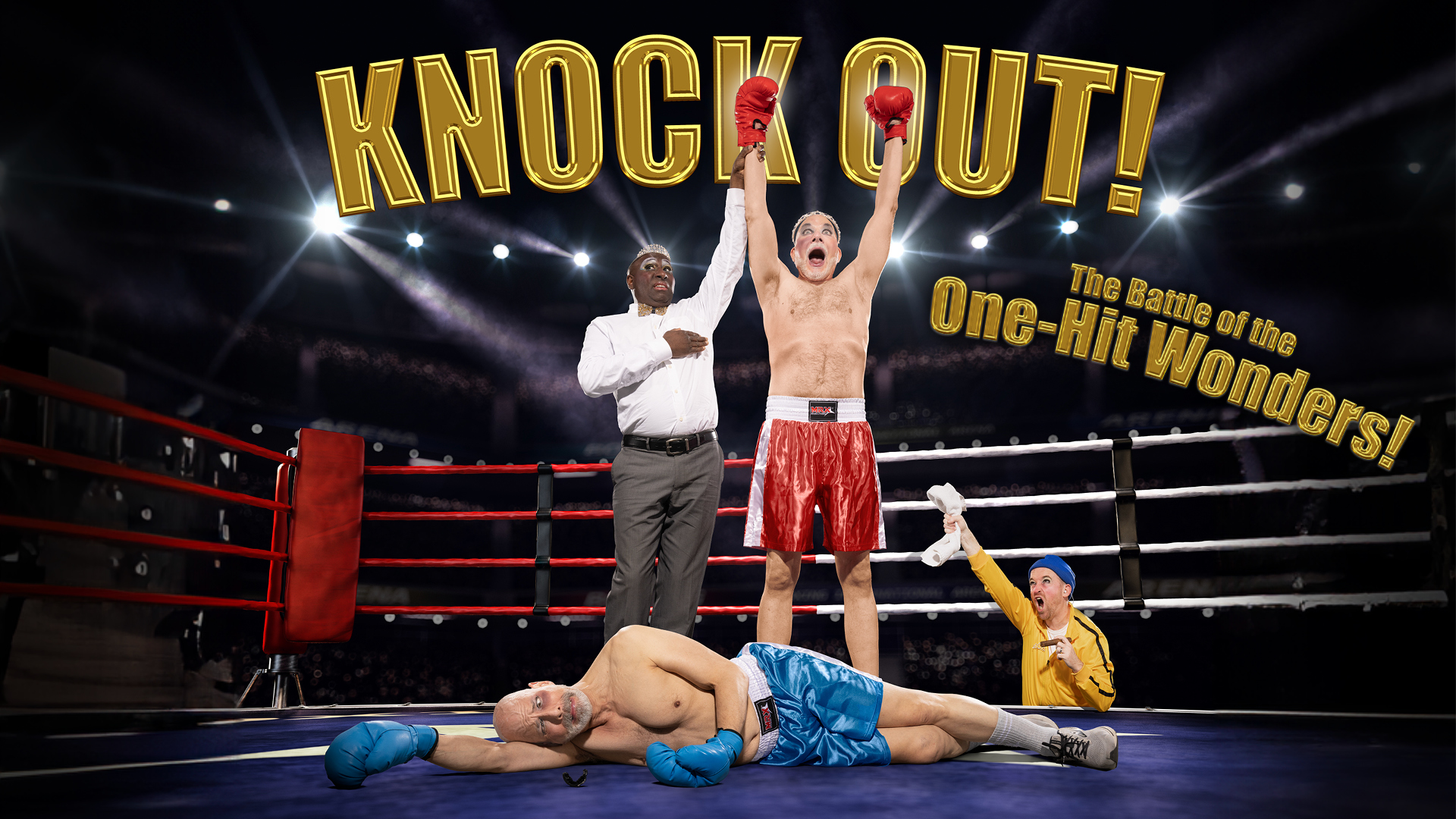 Princess Guy, Seattle's Most Fabulous Vocal Quartet™ presents Knock Out! The Battle of the One-Hit Wonders!
Doors: 6:30pm
Advance tickets can only be purchased online-we do not sell advance tickets at the venue. Refunds are not available within 48 hours of the event. Tickets do not guarantee seating during shows at the Royal Room.
We are now accepting reservations for diners! After purchasing tickets, please visit the Reservations page to book a table. Table reservations require advance tickets, and are only for guests who plan to dine at the Royal Room. We do not take reservations over the phone.
Seating for non-diners is first come, first served. Please arrive early to guarantee a seat!
The Royal Room is All Ages until 10pm.
They came. They charted. They vanished, never to be seen again (except at state fairs and casinos). The One-Hit Wonders: the ones who achieved staggering success... only once. In a show that is part sing-along, part game show, part pandering to the lowest common denominator, and all harmonic splendor, Princess Guy settles the age-old question once and for all: Who will win the title, Greatest One Hit Wonder Of All Time?
Princess Guy, "Seattle's Most Fabulous Vocal Quartet™," is an independent, vocal group of four guys in tiaras offering unique arrangements of pop, jazz, comedy, Broadway and classical including original songs and stories. Founded in 2018 for the purpose of singing myriad song styles for diverse audiences of sung song enthusiasts.

The self-directed collective includes Eric Lane Barnes (baritone), Jeffrey Erickson (tenor), Paul Rosenberg (bass) and Ritchie Wooley (tenor). Roughly eighty per cent a cappella, Princess Guy presents a vast range of music styles emphasizing interesting harmony and unexpected interpretations of pretty much anything we fancy.