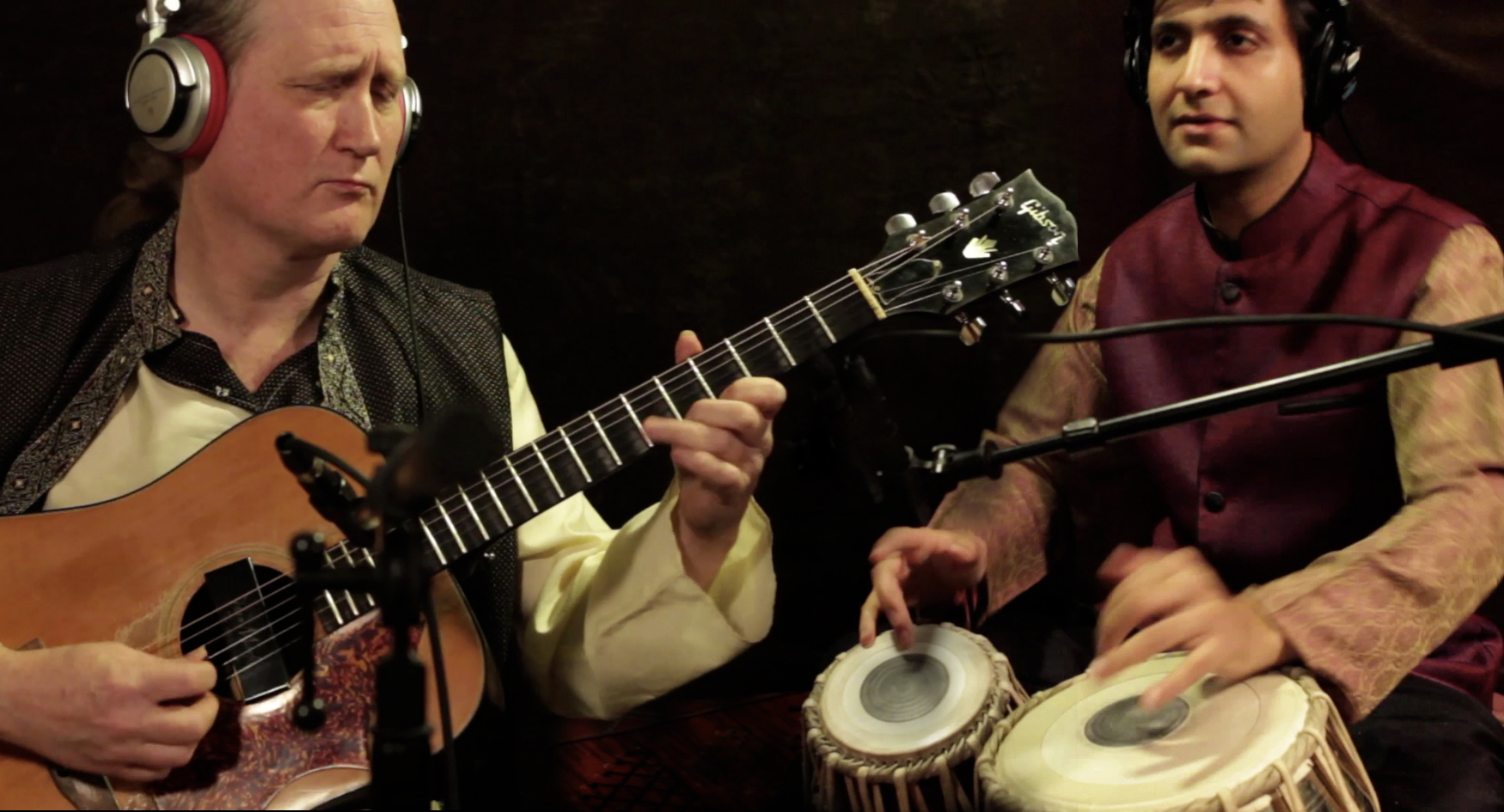 Ancient Future


Featuring World Guitar Pioneer Matthew Montfort and Tabla Virtuoso Vishal Nagar With Special Guest Seven-String Fretless Bassist Jason Everett
Tue, Apr 28, 2015 at 7:30pm
$15 advance/$18 at the door
Celebrating its 36th year, Ancient Future is the world's first and longest running ensemble dedicated to world fusion music. They've sold over 150,000 albums and millions of samplers, and performed over 1,000 concerts. Ancient Future has become a large collective of master musicians from around the world with many smaller ensembles within it. Each program focuses on the traditions of the master musicians involved. Strains of passionate flamenco and ethereal Indian raga emanate from this program featuring world guitar pioneer Matthew Montfort and renowned Indian tabla virtuoso Vishal Nagar. Special guest and Seattle area fav Jason Everett (aka Mister E) will accompany them on seven-string fretless bass for a portion of the program.
The program will feature music from the ground breaking world music recordings of Ancient Future including the first audio/video release in Ancient Future history, 2014's Yearning for the Wind . Selections from Matthew Montfort's solo guitar releases: Seven Serenades for Scalloped Fretboard Guitar and Sympathetic Serenade, for which he was lauded as one of the world's 100 Greatest Acoustic Guitarists, will also be performed.
Their guitar and tabla program has appeared in a variety of settings, from the huge audience (police estimate of 35,000 people) at the Summer of Love 30th Anniversary Celebration in San Francisco to the Festival Internacional de la Guitarra on the golden coast of Spain near Barcelona.
"It was heart-warming to see teenage girls in swirling dresses swaying and twirling to the Indian themes (almost like morning ragas) of Ancient Future, one of the morning performing groups." —Philip Elwood, SAN FRANCISCO EXAMINER (review of Summer of Love performance, that according to the San Francisco Chronicle, was famed concert promoter Chet Helm's "crowning achievement")
"Matthew Montfort subtly coaxes remarkably flowing lines from his scalloped fretboard guitar. And Indian tabla virtuoso Vishal Nagar intuitively places incredibly intricate rhythmic patterns into the piece. Ancient Future has been making wonderful world fusion music for three decades. The possibilities remain infinite." — Paul Freeman, PALO ALTO DAILY NEWS