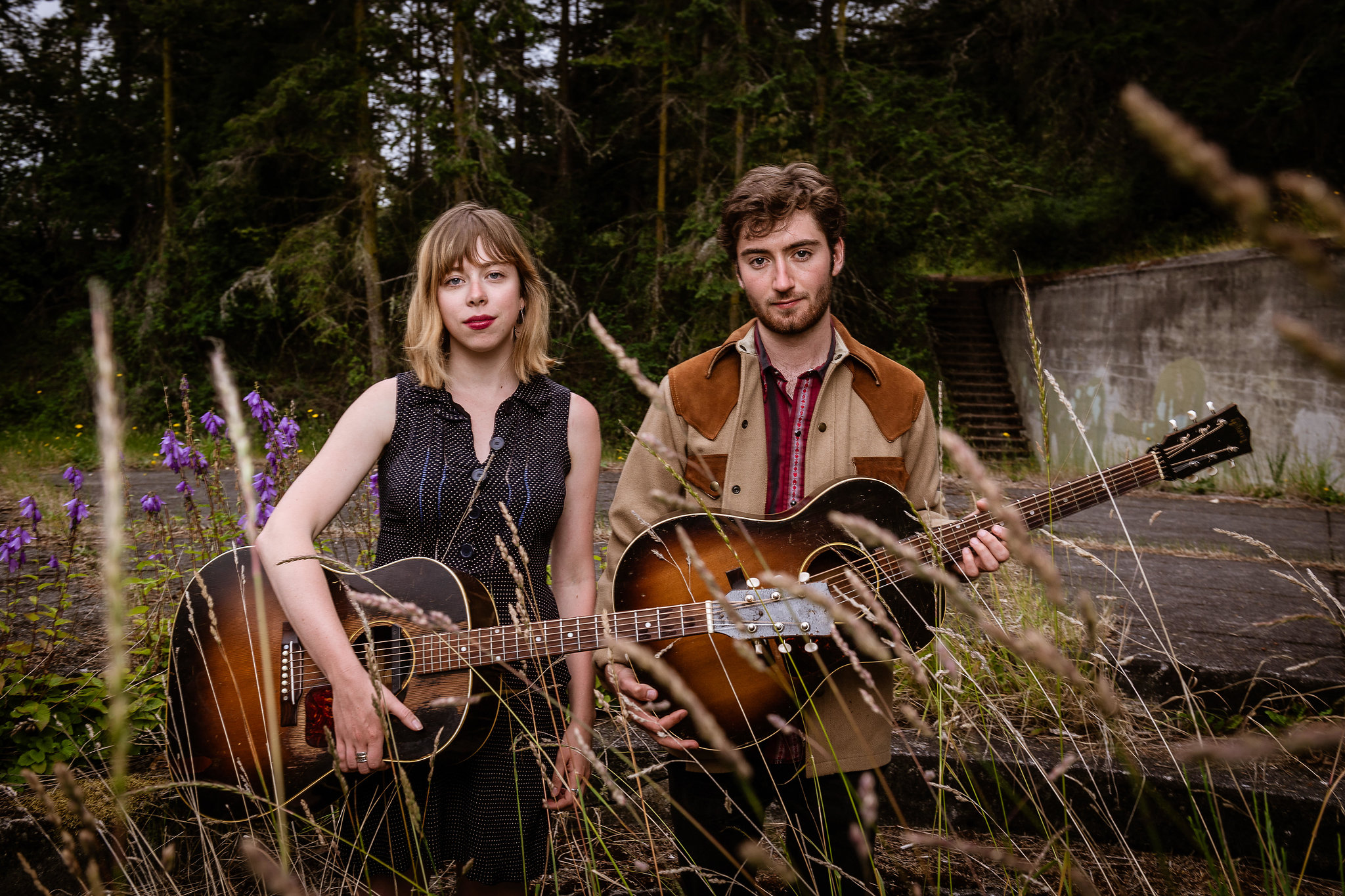 Vivian Leva & Riley Calcagno // Tomo Nakayama
Doors at 7:00pm
Tickets: $12 adv/ $15 dos/ $10 students (door only w/ student ID)
To guarantee a good seat, please make your dinner reservation by emailing reservations@theroyalroomseattle.com
Advance tickets can only be purchased online. We do not sell advance tickets at the venue.
Named "Best Folk Act 2017" by Seattle Weekly, Tomo Nakayama has consistently created music that is complex, nuanced, and emotionally compelling. His decade of work both as a solo artist and as frontman in his chamber-pop band Grand Hallway has been praised by NPR, New York Times, and KEXP. Known for his crystalline high-tenor voice, intricate fingerpicking, cinematic production style, and simple, poetic lyrics imbued with warmth and humanity, Tomo's songs have drawn comparisons to Paul Simon, Elliott Smith, and Jeff Buckley. He has also composed music for film and television, and starred as an actor opposite Ellen Page in Lynn Shelton's Sundance Grand Jury nominated movie "Touchy Feely". He was Artist in Residence at Seattle's Town Hall, where he wrote and recorded (with Yuuki Matthews of the Shins) his solo debut album, Fog On The Lens, which spent 8 weeks on the CMJ Top 200 and was named "Album of the Month" by Seattle Met. He has shared the stage with Cornelius, Ben Gibbard (Death Cab for Cutie), Jeremy Enigk (Sunny Day Real Estate), Laura Gibson, Tom Brosseau, Damien Jurado, LAKE, Mirah, Fruit Bats, Sera Cahoone, and many others. His self-produced second solo album, Pieces of Sky finds Nakayama venturing further into the digital chamber folk sound of his debut album while incorporating ambient synths, dream pop atmospherics and analog drum machines into the mix. They reflect his experiences of touring solo across the US, Japan, and Europe, and a year spent busking and people watching at Seattle Tacoma International Airport.
Website
Youtube
Vivian Leva and Riley Calcagno are tapping into the deepest parts of American music, taking old songs that have seldom been heard and presenting them next to their own timeless and visceral originals. When they are not performing as duo, they're often found sitting knee to knee, playing under the canopy of trees at fiddle festivals across the country, such as the gathering where they met in June of 2016. Across any campground, or concert venue, the echos of their vibrant and magnetic harmonies ring out.

Leva, of Lexington, Virginia grew up playing and performing with her parents, Carol Elizabeth Jones and James Leva, learning traditional songs from their sources and honing her rhythmic guitar style. This past June, Vivian recorded her debut album Time is Everything in close collaboration with Calcagno during an inspired session at Studio 808A in the small town of Floyd, VA. She will be releasing this album of original music on March 2nd, 2018 on Free Dirt Records.

Riley, of Seattle, WA spent his earlier years playing with the widely recognized band The Onlies, described as "masterful" and "deliciously well-crafted" (Kithfolk) and developing his own distinct authenticity on the fiddle and banjo.

Together, Vivian and Riley have toured across the country, in living rooms and concert halls. As individuals, they have shared the stages with and played, both nationally and internationally, in the bands of Elvis Costello, Rhiannon Giddens, The Lost Tribe Of Country Music, and Bruce Molsky to name just a few. To this collaboration they bring both the steady hands of experience and a refined taste for American music, yet still a youthful abandon that can't be forced. In 2018, they will be on tour internationally to support Vivian's new release and bring their distinct brand of old-time and country to a festival, hall, bar, or fireplace gathering near you.
Please note: Tickets do not guarantee seating during shows at the Royal Room. For sold out shows standing room may be the only available space. Please come early to ensure you get a table. Reservations can be made for those who are coming for dinner as well as the show. The Royal Room is All Ages until 10pm.