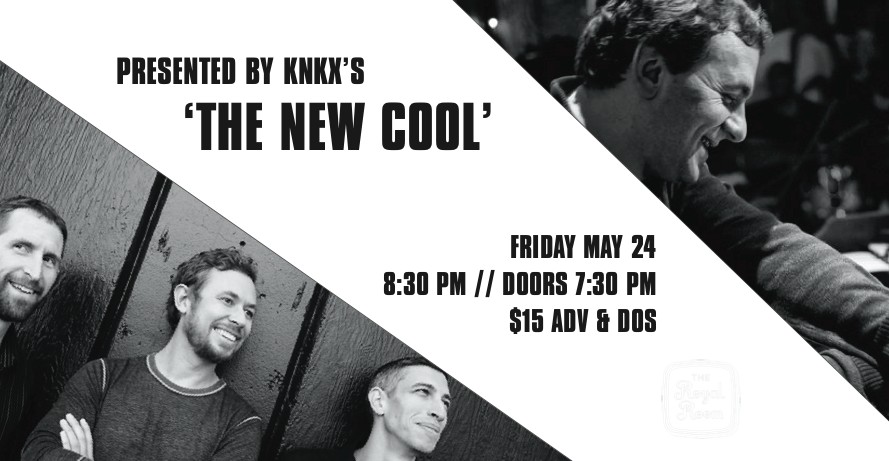 The New Cool on KNKX Presents: Joe Doria Trio // Trio Subtonic
Fri, May 24, 2019 at 8:30pm
Doors at 7:30
Tickets: $15 adv/dos
To guarantee a good seat, please make your dinner reservation by emailing reservations@theroyalroomseattle.com
Advance tickets can only be purchased online. We do not sell advance tickets at the venue.
NW raised Joe Doria has been composing and performing on Hammond Organ, piano, and varied vintage keys/synths since the 90's. Steeped in Hammond tradition studying the giants of the instrument he also never limits himself to one style and can be seen working with new projects often. Featured in numerous bands and CD's, Audiences are dazed with his ability to comp both the bass lines and the chordal structure of a song, while at the same time adding depth and dimension to every song he performs. At home and in touch with the Hammond, knowing the instrument and it's history so well as to make it sing in any situation.
Subtonic (Ropeadope Records) is a groove heavy power trio out of Portland, Oregon that blends genre bending funk with slow burning underground soul jazz. Led by keyboardist Galen Clark, Subtonic explores a coalescence of rock, soul, funk, hip hop and jazz that simultaneously draws in listeners and pushes boundaries. Trio Subtonic is Galen Clark on keys, Bill Athens on bass, Russ Kleiner on drums.
Facebook
Instagram
Twitter
Website
Video

Please note: Tickets do not guarantee seating during shows at the Royal Room. For sold out shows standing room may be the only available space. Please come early to ensure you get a table. Reservations can be made for those who are coming for dinner as well as the show. The Royal Room is All Ages until 10pm.