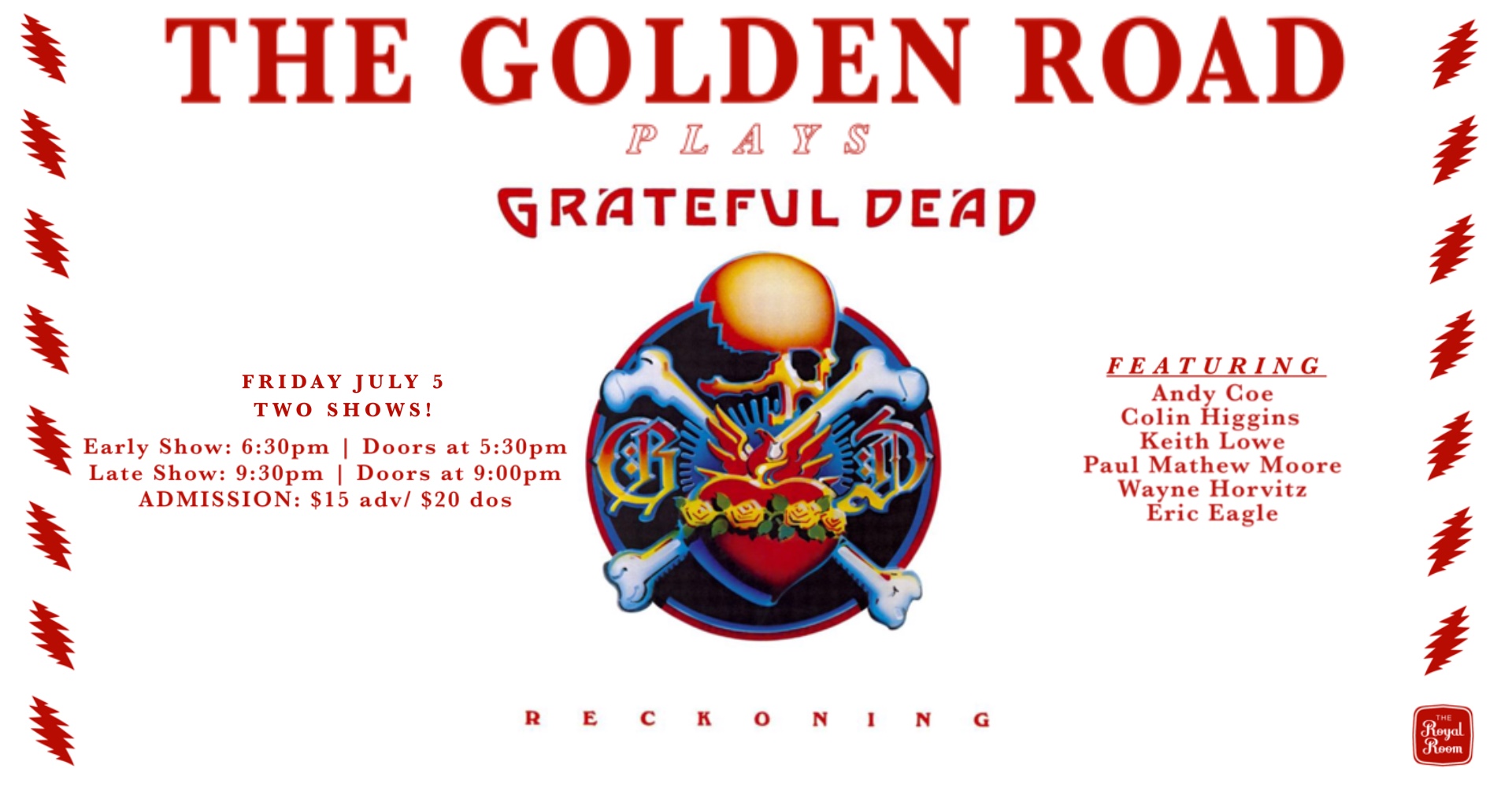 EARLY SHOW - The Golden Road plays Grateful Dead's Reckoning
Fri, Jul 5, 2019 at 6:30pm
Doors at 5:30
Tickets: $15 adv/ $20 dos
To guarantee a good seat, please make your dinner reservation by emailing reservations@theroyalroomseattle.com
Advance tickets can only be purchased online. We do not sell advance tickets at the venue.
Created in 2008, the Golden Road was originally Zony Mash plus friends re-creating music of the early Grateful Dead from 1967-1971, aka "the Pigpen Era". With the loss of guitarist Timothy Young to The Late, Late Show, the band reformed. Led by bassist Keith Lowe, the band now features Grateful Dead scholars Andy Coe and Collin Higgins, along with Paul Matthew Moore, Eric Eagle, and Wayne Horvitz.

This evening features Reckoning, the 1981 all acoustic record. Heavy on the beautiful and light on the jams, Reckoning has become a classic of the quite side of the Grateful Dead, featuring a plethora of music from what Greil Marcus called the "old weird America" - murder ballads, love songs, mountain music and classic Garcia/Hunter ballads.
Please note: Tickets do not guarantee seating during shows at the Royal Room. For sold out shows standing room may be the only available space. Please come early to ensure you get a table. Reservations can be made for those who are coming for dinner as well as the show. The Royal Room is All Ages until 10pm.