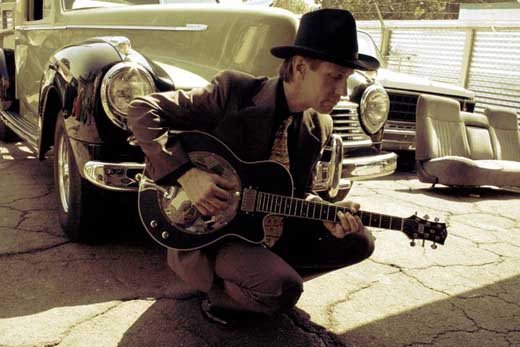 Acoustic Blues Summit featuring John Long, The Jelly Rollers, and The Hounds of Townsend
Sun, Sep 22, 2019 at 7:30pm
Doors at 6:30pm
$15 adv/$18 dos
To guarantee a good seat, please make your dinner reservation by emailing reservations@theroyalroomseattle.com
Advance tickets can only be purchased online. We do not sell advance tickets at the venue. Refunds are not available within 48 hours of the event.
John Long - A national treasure in the truest sense, John has been paying dues for over 5 decades on harp, vocals and acoustic guitar. His deep resonant voice and impromptu storytelling always leave you wanting more. Mentored back in the day by Homesick James, Lightnin' Hopkins, Walter Horton, Roosevelt Sykes and more. Muddy Waters dug his act so much that he would have John play for him in his dressing room between their respective sets. He's opened for and played with a seemingly endless list of past and present blues and folk legends, including Terry & McGhee, John Hammond, Phoebe Snow, John Prine, Big Mama Thornton, BB King, Howlin' Wolf... A safe bet this two-time BMA nominee and 2017 SPAH President's Award recipient will fill the room with a warm soulful authenticity reflecting his decades in the trenches. John's latest CD 'Stand Your Ground' also was nominated for best acoustic blues by Blues Blast Magazine.
The Hounds of Townsend were whelped in 2018 after it's four members met at the Port Townsend Acoustic Blues Festival. Three of the four have been instructors at the festival.
John "Greyhound" Maxwell ( guitar, mandolin, vocals) was voted the Washington Blues Society's Best Acoustic Guitarist for 2017 and his newest recording represents the WBS at the 2019 International Blues Challenge in Memphis. His previous recording represented the Golden Gate Blues Society at the 2015 IBC and placed in the final five. John has opened shows for Taj Mahal and KebMo, Maria Muldaur, Ruthie Foster, Marcia Ball, Coco Montoya, David Lindley and others.
Jon Parry (blues violin) by the age of 15 was opening shows for Taj Mahal, Big Mama Thornton, and B.B. King, among others. Jon has performed professionally as a sideman across America, at concert halls, festivals and clubs ranging from the Kennedy Center to the barrooms of New Orleans. He is a long time member of the legendary Goose Creek Symphony. Jon has recorded and performed with artists such as Hank Williams Jr and Danny Barnes.
Sean Divine (harmonica) is a founding member of the Jellyrollers and is one of the premier blues harp players in the Northwest. Sean has several times been an instructor at the Port Townsend Acoustic Blues Festival.
Guy Quintino (acoustic bass) has been a staple on the Northwest blues scene for over 25 years, playing with Mark DuFresne, the Hudson Blues Band, Steve Bailey and the Blue Flames among others. He has been nominated for Best Blues Bass by the Washington Blues Society. Guy also had the opportunity to back up Pinetop Perkins and Hubert Sumlin when they performed at Jazz Alley.
John Long's uncanny ability to sound like a prewar country blues player — even as he plays original blues pieces he wrote himself or with his older brother Claude Long — makes his music sound both like a facsimile of the 1920s and early-'30s blues 78s he so treasures while somehow simultaneously sounding refreshingly modern, maybe because nobody plays this kind of throwback blues anymore, at least not with the care and precision that Long brings to it. Long was born in St. Louis, MO, in 1950, and grew up listening to his mother's jazz and R&B 78s, and the scratchy sturdiness of the old discs filtered directly into his musical DNA. Before he was even a teen, Long was already trying to figure out how to play country blues songs on guitar. Along with his brother Claude (who also played guitar), he formed the Mystics in the early '60s to play contemporary rock & roll and R&B material, but both brothers were drawn increasingly to the old blues sound, and Long soon realized he had discovered his artistic home in the music of the prewar acoustic blues era. He moved to Chicago in the early '70s, where he was mentored by Homesick James Williamson and began playing local gigs. After seeing Long perform during this time period, none other than Muddy Waters proclaimed Long to be "the best young country blues artist playing today." Outside of a couple session appearances and some homemade demo tapes (Long on Blues was released as an independent cassette album in 1999), Long did no recording, however. That changed when a demo tape of Long's found its way to Randy Chortkoff, head of Delta Groove Records. Chortkoff was struck by the power of Long's version of the old country blues, and signed him to the label. A full-length CD, Lost & Found, appeared from Delta Groove in 2006. ~
Please note: Tickets do not guarantee seating during shows at the Royal Room. For sold out shows standing room may be the only available space. Please come early to ensure you get a table. Reservations can be made for those who are coming for dinner as well as the show. The Royal Room is All Ages until 10pm.