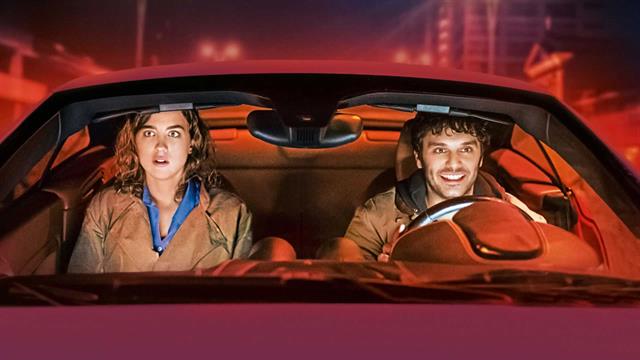 The Trouble With You
NOTE: $25. Includes entry into the Opening Night Party | Thursday, October, 10 at 4.30 pm. The Red Carpet Opening Night Soiree is the official opening of the festival at the Oddfellows Hall in Eastsound. Music, Food and Beverages (no-host bar). Open to all pass holders and ticket holders of the opening night film.
The Trouble with You is Pierre Salvadori's madcap genre bending cops and robbers comedy follows a female Clouseau-esque detective (played by the luminous Adele Hanele) who sets out to make amends with the man her dead cop husband framed.
Geoff Marslett will introduce his short film PHANTOM 52 (d: Geoff Marslett | USA | 8 min). In this animated film, a lonely trucker, voiced by Tom Skerritt, waiting for a reply on the CB radio encounters a ghost that haunts the highways, and a whale that sings in a voice no other whale can hear. Precedes the screening of The Trouble With You.
Year: 2018
Country: France
Director: Pierre Salvadori
Cast: Adèle Haenel, Pio Marmai, Audrey Tautou, Vincent Elbaz, Damien Bonnard
Genre: Comedy, Crime, Drama
Run time: 107 minutes